Author Jaykay Heart shares some behind the scenes about "A butterfly riddle" his recent Bestseller!
Author Jaykay Heart's debut book A butterfly riddle makes it to the number 1 bestseller under crime and thriller genre on Amazon within the first month of release. Jayakrishnan Mohan AKA Jaykay Heart is an inspiration to the people who aspire to write. With the commendable debut launch creating a buzz in the readers world, let's have a look at what Jaykay shares with us in the recent interview.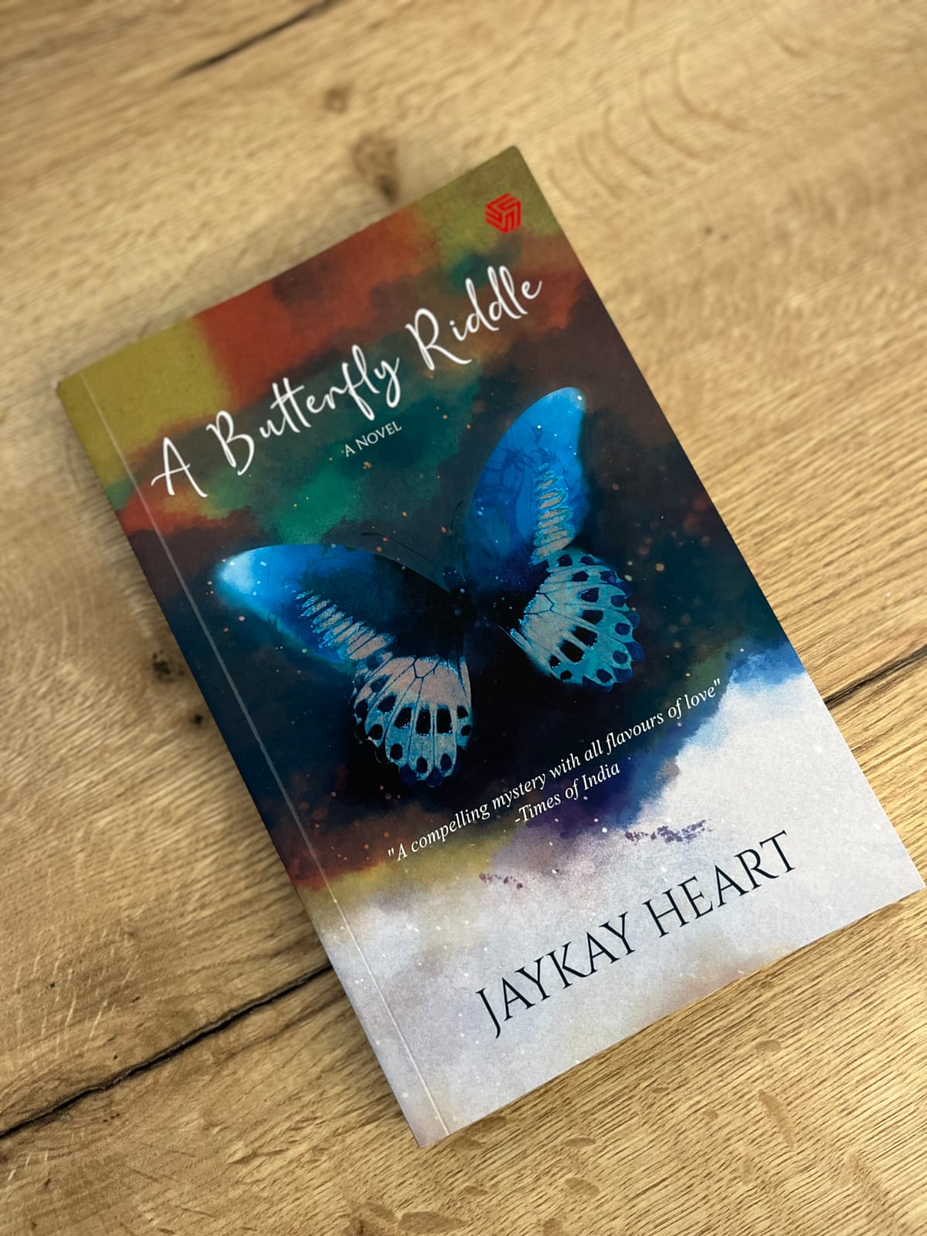 What got you into the writing field?
I enjoy quotes and love to ponder over the deeper layers it withholds. I have always done that ever since I can remember. So, in a way, words used to fascinate me and got me into writing.
If you could tell your younger self who's into literature, anything, what would it be?
If there is anything I would like to tell my younger self, I would want to tell him that "Don't be astounded when you reach a point of making a choice. Every choice you make is always the right choice. So, trust your soul, follow your instinct and stay committed to your choice no matter what. Hurdles or no hurdles are part and parcel of life. So, enjoy the god damn trip and pass this wisdom to your younger self."
How many unpublished and half-finished books do you have?
I'm currently working on another fiction, in collaboration with Invincible Publishers. They are one of the leading publishing houses in India, and are known for their wide distribution network. I will have to withhold the further details of the upcoming project, as it is still a work in progress.
Why did you decide to name your book "The butterfly riddle?" Is it somewhere personal connected to your life?
No, it is not connected to my personal life. Personally, I admire butterflies and their vibrance always used to fascinate me. Over the years, it has become a metaphor for transformation and hope. Two hidden attributes of the central character in this book are, urge to transform and wanting to know. So perhaps, that might be the reason I felt 'A Butterfly Riddle' is the most appropriate title. However, the concept improvised in this fiction, where the protagonist receives a parcel with a dead blue butterfly, was inspired from a dream I had a couple of years back. For some reason it stayed with me and I just capitalised the idea through this book.
How do you feel after getting so much appreciation from the readers?
Well, I definitely feel happy. Watching the readers liking your work and appreciating something that you created gives a sense of contentment. However, I make sure I don't get carried away because I clearly know my limits. The key is to focus on the process, rest of the things will fall in place, today, tomorrow or the day after.
What is that one message that you would like to give to the beginner writers?
I consider myself a beginner too. Hence, I'm a little hesitant to answer that question. Imagine, read, ponder over meanings, and always remember a good book is nothing but a delightful play of words. Words are sounds, and sounds are mantras, and mantras…. the very fabric of existence. Hence, be conscious when you write, for words have the power to leave an imprint on the soul if the reader.
Hope you had a great time reading Jaykay's interview. We wish him best luck for future endeavours and thank him for sharing some glimpses of his work, his writing journey and the success of A butterfly riddle, his debut book! Grab your copies if you haven't read still.